History
The Personal Life of A Hero
Wong Fei Hung was born in 1850 into a Martial family. His father was Wong Kay Ying and his grandfather was Wong Tai. Both were legends in Kung Fu history, but neither would reach the status Wong Fei Hung did. The life of this larger than life figure has been told in countless books and movies over the years. He is a hero, and in China not many do not know of him. But what of his personal life?
Wong Fei Hung was married four times. His first wife's surname was Law. Unfortunately she died three months after they were wed, from an illness. His second wife's surname was Ma and she bore Wong two sons, named Wong Hawn Sum and Wong Hawn Lum. But sadly his second wife died not long after they were born.Wong Fei Hung's third wife also bore him two sons, named Wong Hawn Hei and Wong Hawn Hsu, but she too did not live long, passing away leaving Wong a widow once more. By this time the word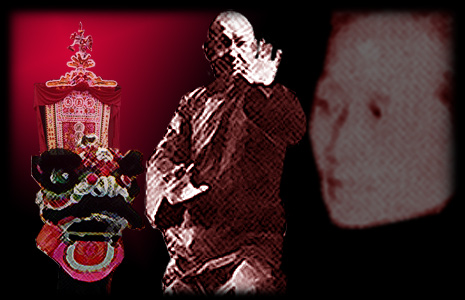 had spread that Wong Fei Hung was bad luck to wed and no women wanted any part of him. Even Wong himself resigned himself to stop remarrying. Later in an unfortunate altercation Wong's son Hawn Sum was shot and killed by gangsters. This caused Wong to withhold his Martial knowledge from his other sons in order to protect them.
In addition to that Wong had two students, Leung Foon (famous for his Say Ping Ma) and Ling Wan Gai who was famous for his kicking skill. These two great students both died at a young age and did not get to run their own schools. This was a heartbreak to Wong Fei Hung.
Many years later Wong Fei Hung's school was performing a Lion Dance in honor of the anniversary of the Lam Hoi Association. After the Lion Dance a Kung Fu demonstration was held outside on a stage. During Wong's performance he accidentally kicked off his shoe which flew into the crowd. The shoe struck a young woman as she watched the performance. She was very angry despite many attempts by Wong to apologize. The woman's name was Mok Kwai Lin and she was in town with her family for the celebration.
Wong Fei Hung could not get this beautiful young woman off his mind, feeling very bad for injuring her with his shoe. When she left, Wong sought her out wanting to make it up to her. But had no luck finding her. Mok Kwai Lin's aunt, fearing Wong would seek revenge for his humiliation that day, sought him out to apologize for her niece's behavior. After all Wong Fei Hung was a very famous person and was not used to being treated this way. Wong told the aunt of his feelings for Mok Kwai Lin so the aunt brought Mok Kwai Lin to meet with Master Wong. They spent much time together and eventually they wed. Mok Kwai Lin long outlived Wong Fei Hung, dispelling the myth that Wong was the kiss of death to any woman that married him.
Wong Fei Hung passed away in his home in 1933 at the age of 83. Mok Kwai Lin moved to Hong Kong with their sons and was an assistant instructor to Tang Fong (disciple of Wong Fei Hung) for many years. Although Wong Fei Hung had many heartbreaking losses in his life he also had many joys. And he did live a long and rich life, becoming the most famous Martial Artist of all time.