History
The Four Lower Tigers
Ha Say Fu Hung Kuen is a village style. It is a very powerful southern system based on five animals. Each animal has its own respective set. Ha Say Fu has many weapon sets, some of which are very unique.
This story is not meant to question a great Master's character, but to give you an account of his life.
Leung Wah Chew is the Grandmaster of the Ha Say Fu style and his skills in this style were unmatched.
It is said that Master Leung was connected to the underworld (the dark society of Hong Kong - organized crime).
He ran a school in Maco but closed it when he moved to Hong Kong.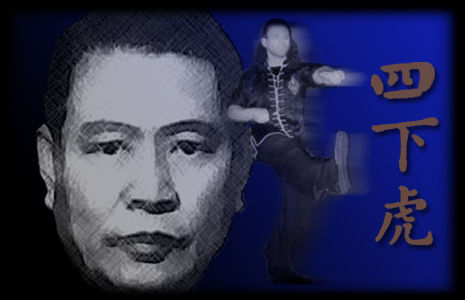 It is alleged he was an underground casino boss (gambling was illegal in Hong Kong).
His martial skills were constantly being tested because of the line of work he was in. It is said that rival gangs had even murdered some of his business associates in the streets of Hong Kong. Master Leung answered the challenge of the first Asian public Kung Fu tournament of the 20th century - the famous Chinese-Taiwan Kuoshu Association invitational of 1957.
Leung represented his style of Ha Say Fu, but he failed to place because of the extremely aggressive techniques of the style.
He was later arrested and sent to prison for his involvement in criminal activities. But his great skills in Ha Say Fu Hung Gar are legendary.